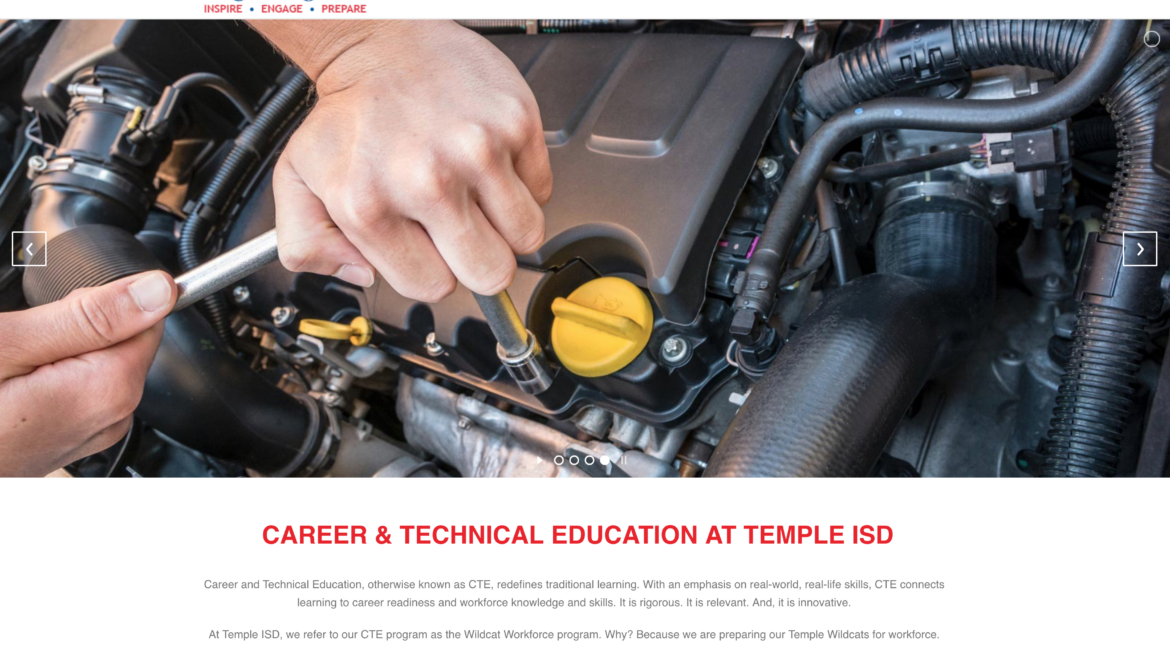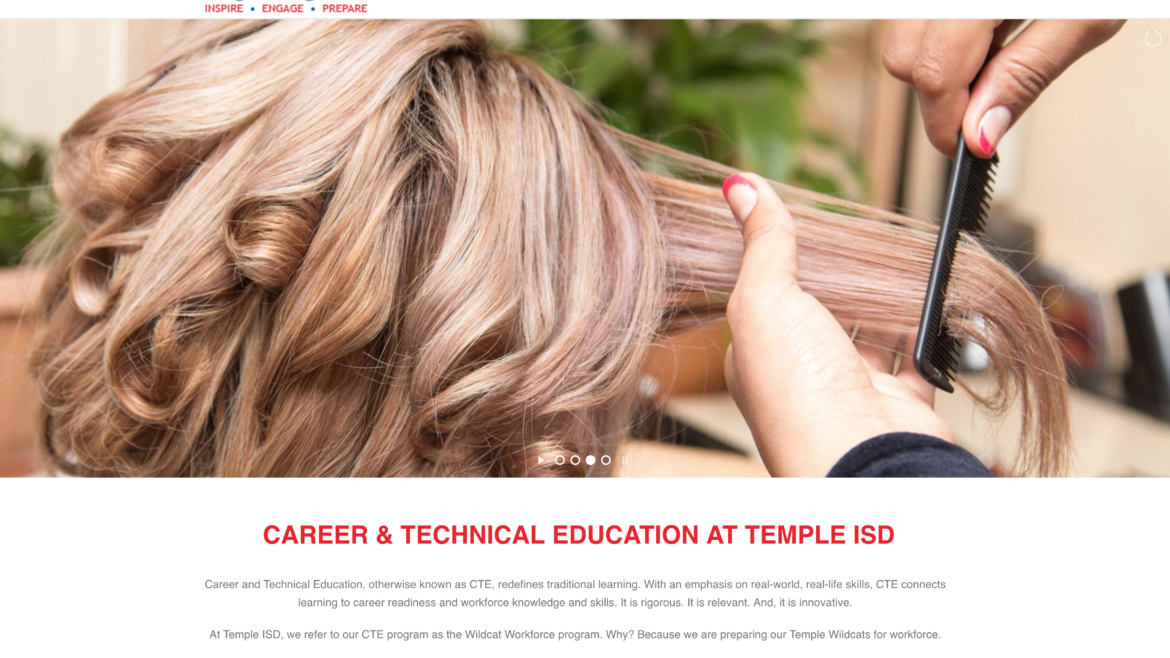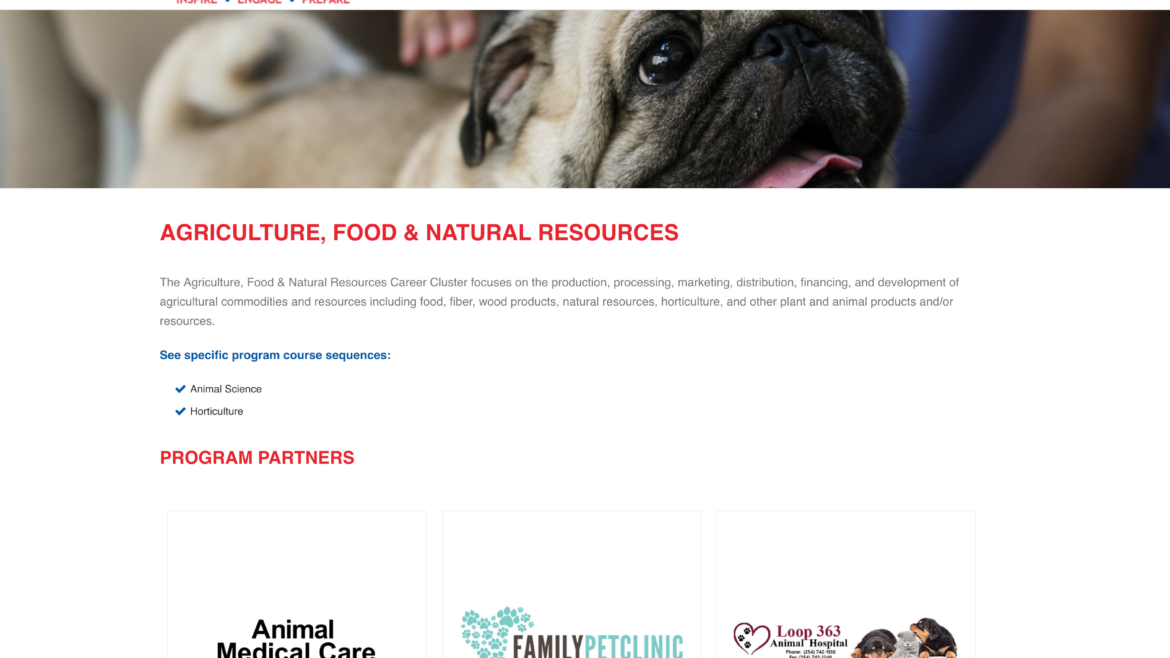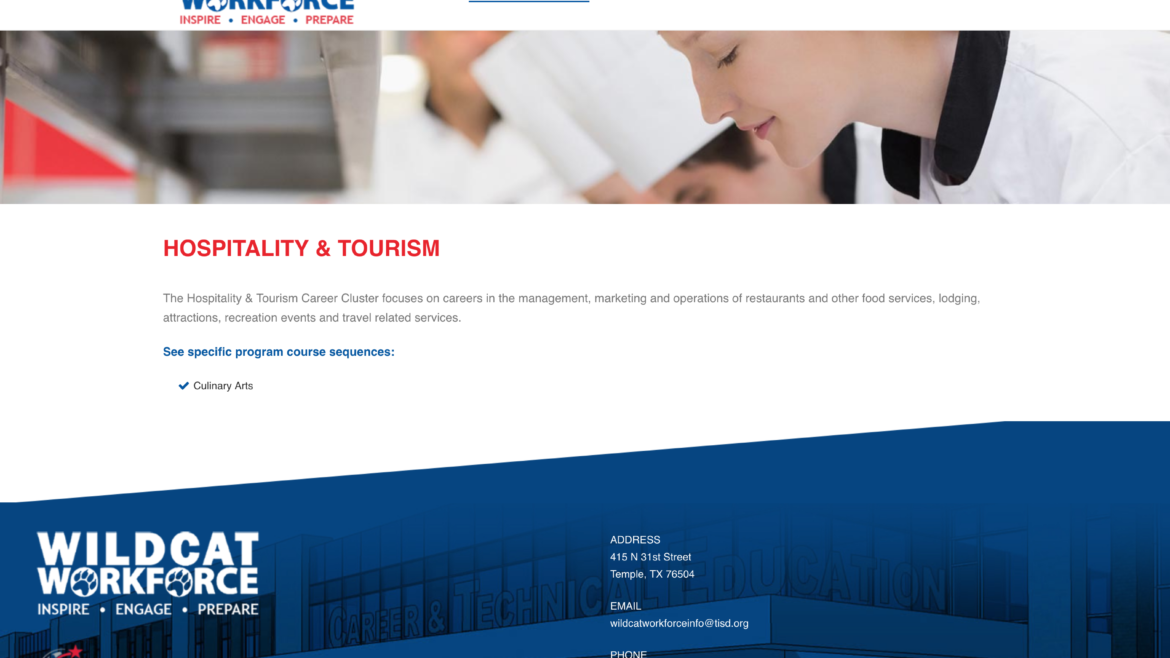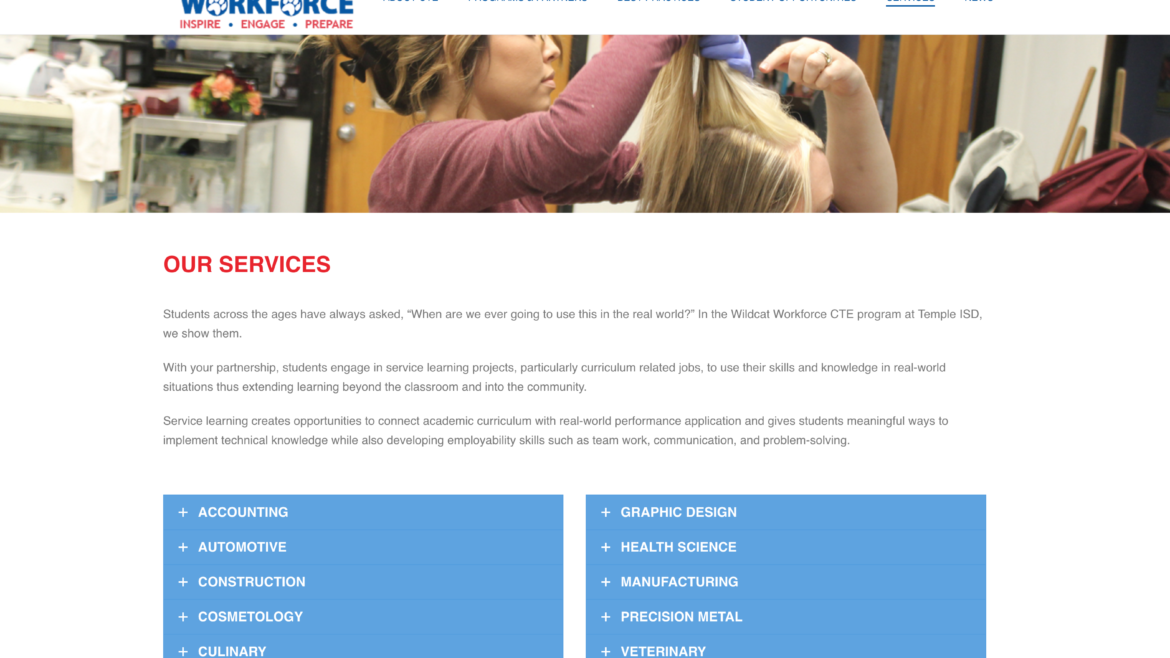 Career and Technical Education, otherwise known as CTE, redefines traditional learning. With an emphasis on real-world, real-life skills, CTE connects learning to career readiness and workforce knowledge and skills. It is rigorous. It is relevant. And, it is innovative.
At Temple ISD, they refer to their CTE program as the Wildcat Workforce program.
We designed a responsive WordPress website which is easily edited by CTE Staff. The site includes Areas of Study, Scope and Sequences for Classes, Requirements and Business & Industry Partners. In addition, many of the CTE programs offer services for hire to the general public. The site incorporates a request for services page where customers can book services online.