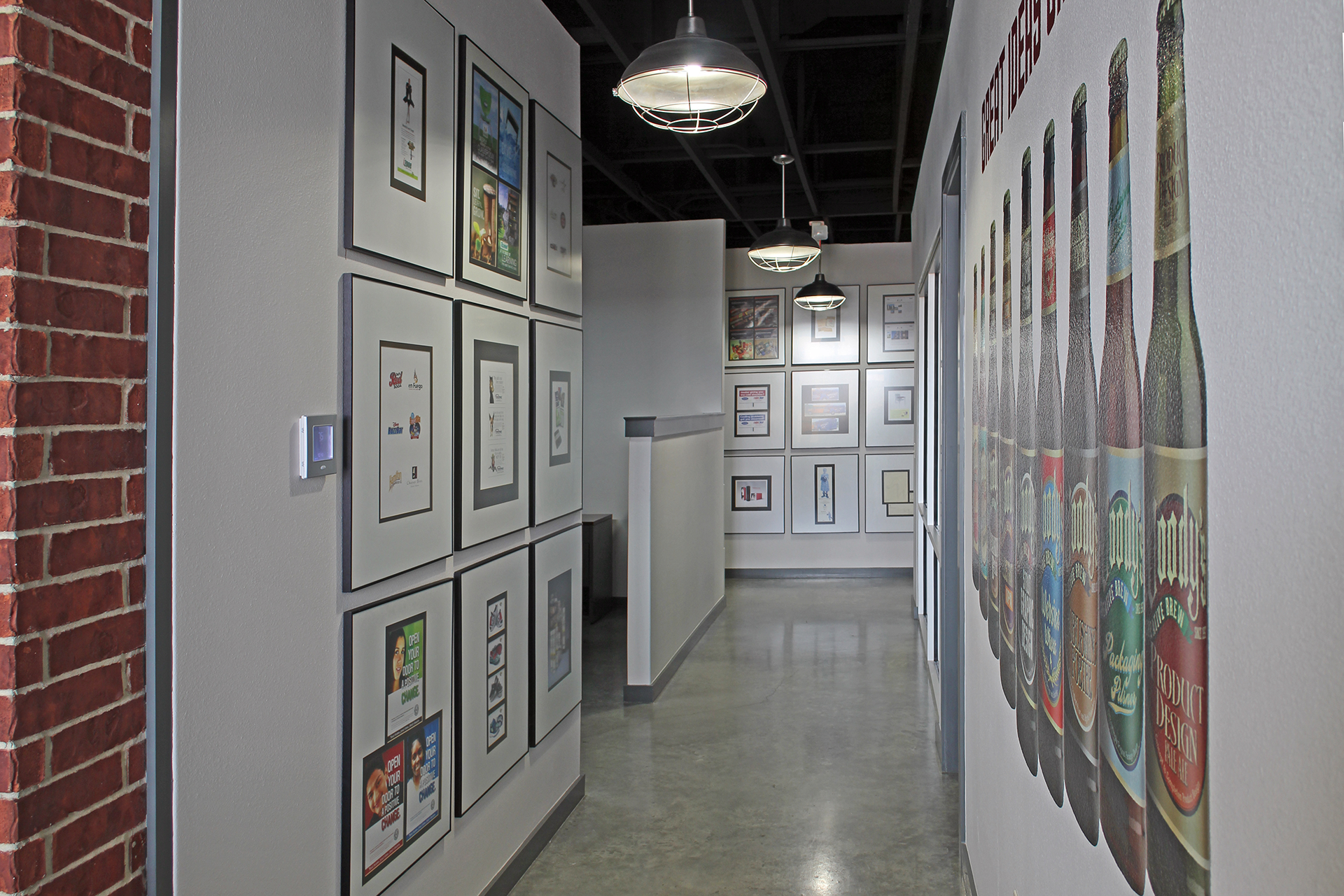 History
After several years as a freelance designer/illustrator, magazine art director and a two year stint at Coffelt Design in Los Angeles, Bill Woodward made his way back home to Central Texas. In 1992, on April Fool's Day, he opened the doors to Image Communication and worked in a small office above a salon in Temple, Texas.
Bill then moved the Image Communication office to a 300 sq ft space and hired 3 employees. As the business grew, so did the need for more space. With 4 people in the cramped area, it became impossible to warm up lunch and print at the same time. It was time to move again!
The new offices were located just down the road, and were an ample 1,500 sq ft. This afforded us a view to the world…or so we thought. Shortly after the move, the internet was born and our view became expansive. Yes, we existed in a time before we had internet, email, iPhones and Apple Watches. It's amazing we survived!
It was obvious that growth was on the horizon. In 1995 we incorporated and changed our name to Woodward Creative Group to better reflect who we had become. Over the next four years we added more employees, added more office space and grew our client base.
In 1999, after searching out the perfect location, Bill decided it was time to be a part of the revitalization of downtown Temple and we picked up and moved again – this time to a 12,000 square foot, 100+ year old building at the corner of Avenue A and 2nd Street.
After 12 years of all that the "old building" life offered (leaky roofs, a musky bat smell and the haunted spirits that lived there), it was time to head west to our current location in the rapidly growing West Temple area.
This has been an incredible journey and we look forward to many more years of putting our passion to work for you.
Downtown Temple Office - 1999-2012
Current Office - West Temple
BILL WOODWARD
Owner/Creative Director
Woodward Creative Group
Philosophy
Over 27 years have passed since we first opened our doors. The industry has seen many changes take place – how work is done and how relationships are built and maintained. Our philosophy of relationship-based advertising has adapted with the times, exhibiting the flexibility necessary to understand the changes in how business is done. Yet understanding the changes does not mean conforming to them if they compromise our core principles. The one-on-one communication and service model has not wavered…and never will.
Over the years we've added more employees, moved into larger workspaces, and maintained the latest cutting-edge technology. Still, the way in which business is conducted on a daily basis remains unchanged. Based on honesty, personal service and integrity, clients still know they are guaranteed to receive a quality product. Whether a client resides on the west coast, east coast, or right down the street, strong relationships are the key. They are essential to the process of any successful project, as well as the success of both our clients and our business itself.
"It's not complicated. We do what we say we're going to do, when we say we're going to do it. If we allow it to be anything different, then we're not cultivating and developing the relationships with our clients as we should." –Bill Woodward
Is this philosophy new in the world of business or advertising? Not really. However, talk is cheap and the key is in the doing. Woodward Creative Group isn't about relationships, we ARE relationships. This is an inside-out philosophy, meaning it's how we work with one another inside the agency, before, during, and after we work with clients outside the agency.